Creation AuthHash for Shoutcast
Make sure your server has been started and the source is connected.
1. Log in to the Centova control panel.
2. Click Admin on the left to access the SHOUTcast admin page.
3. On the SHOUTcast page click the Administrator Login link.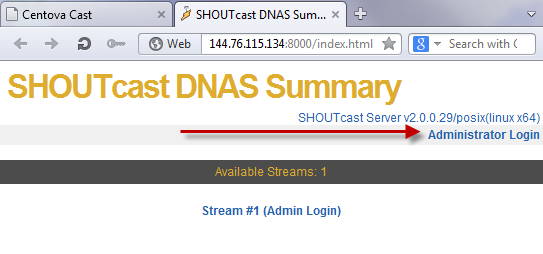 Use the following credentials to log in:
username: admin
password: your Administrator password (the same password you use to access Centova control panel)
4. Click the Create AuthHash link


6. Fill your station information: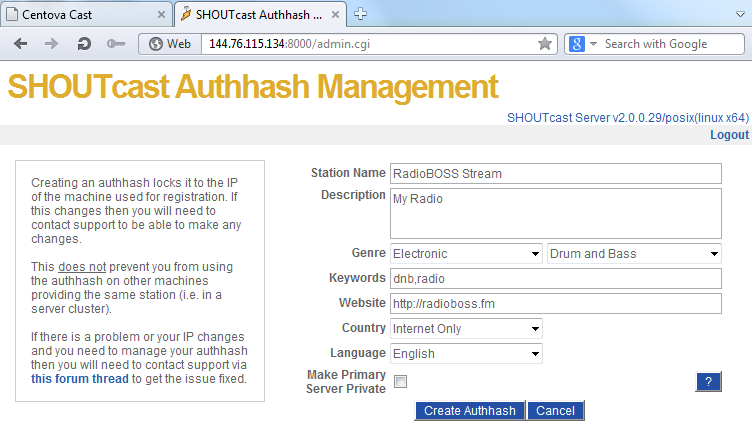 5. When finished, click the Create Authhash button – this will create and save Authhash. Upon success, you should see the message:
Authhash was created and saved to the configuration file. You may need to wait up to 10 minutes for the authhash to be seen on all YP servers.