Add player to your web site
To add the Web Player to your web site please follow those steps:
1. In the control panel Centova click Widgets: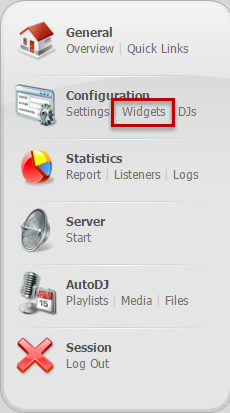 2. Then choose the Widget "Web Player".
3. You can choose a skin for the web player.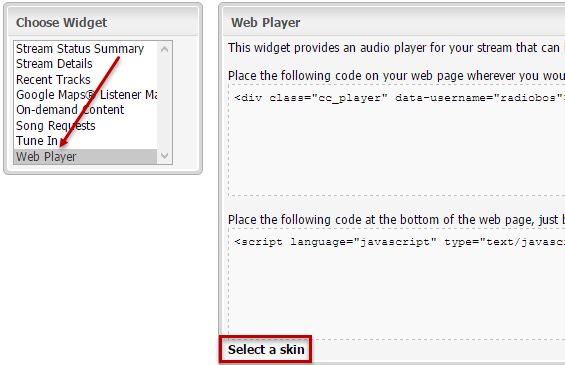 To do it click Select a skin: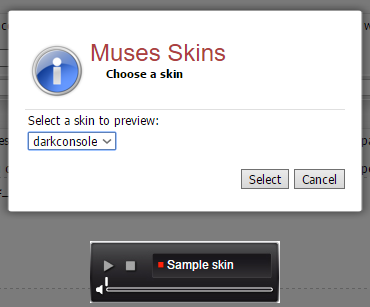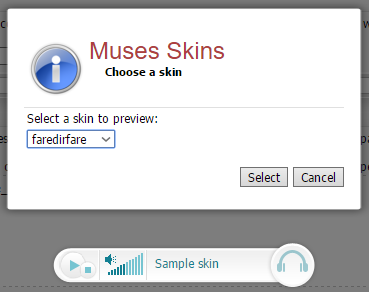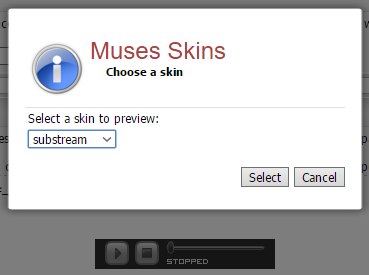 4. Insert the two parts of code you received to your site pages where you want the player to appear: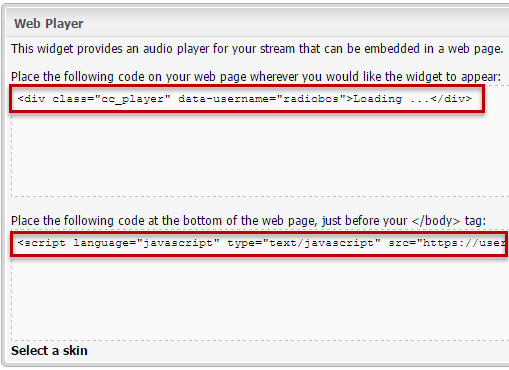 In addition to the player on the control panel, any player may be used that supports either the Shoutcast or Icecast server. Different player versions can be found on the Internet using search queries like "Shoutcast player" or "Icecast player".