Creating Twitter application
Log in to https://apps.twitter.com/ with your Twitter account and click the Create New App button

Fill all the fields – Name, Description and Website and click the Create your Twitter Application button.
Once the application is created, open it and on the Permissions tab set Access: Read and Write. This is important: by default Twitter apps are read-only and unless you change access to Read-Write, tweets will not be posted!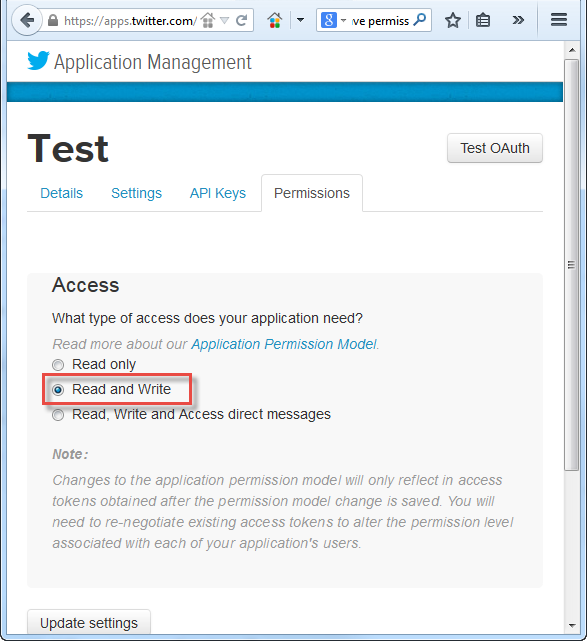 Click the Update settings button at the bottom.
Click the Keys and Access Tokens tab at the top and then click the Create my access token button.
Use the API Key, API Secret, Access token and Access token secret values to set up Twitter integration.